BlackBerry Doesn't Mind Shutting Its Phone Business In The Pursuit Of Profits | TechTree.com
BlackBerry Doesn't Mind Shutting Its Phone Business In The Pursuit Of Profits
Hopefully it won't come to that, but the company has to sell 10 million phones a year to keep the business alive.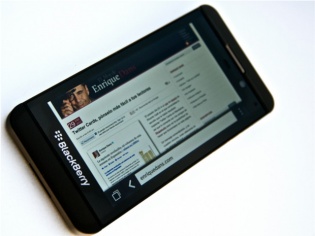 BlackBerry is struggling, and CEO John Chen has made it clear that he will do anything to turn the company's fortunes around by 2016 - even shut down the smartphone division.
He recently told Bloomberg that while phones are still part of BlackBerry's plan, he will not rely on them for revenues and "may not be in the handset business" if the hardware doesn't make any cash. Chen is now turning to software to power the company's earnings, which include enterprise offerings and expansion of its QNX platform.
However, Chen doesn't believe it will ever come down to axing BlackBerry's once legendary handset division. He claims that it is still possible for the company to make money selling phones, as long as it ships at least 10 million units per year.
There was a glimmer of hope when BlackBerry recently slashed the rates of its phones, aiding a sudden buying frenzy. It proved to the company that if products were made well and priced right, people were still willing to invest in them. However, it is yet to be seen if the company can make it through this dark hour, with giants like Samsung and Apple ever eating into its user base.
TAGS: Mobile Phones, BlackBerry, Profitability, John Chen, Business Users