Nokia Announces The 225 And 225 Dual SIM Internet Phones | TechTree.com
Nokia Announces The 225 And 225 Dual SIM Internet Phones
Brings multimedia and the internet to the masses.
Nokia has announced the newest additions to its affordable handset range—the 225 and 225 Dual SIM. It's a new phone line-up which highlights Nokia's attempt to bring the Internet to the masses, and it's a rather colourful one as we can clearly see from the images.
Both the 225 and 225 Dual SIM have identical hardware specifications, with the only difference being the Dual SIM and dual standby feature on the latter phone. Once you get past the vibrant colours, you will notice the sharp 2.8 inch QVGA display which has been set into the mono block form factor of the device. Another detail to note here is the keypad which is water and dust proof delivering that all-important level of sturdiness that we have come to expect from Nokia devices. What is also impressive is the battery life, with a standby time of about 36 days for the single SIM and 27 days for the dual SIM version.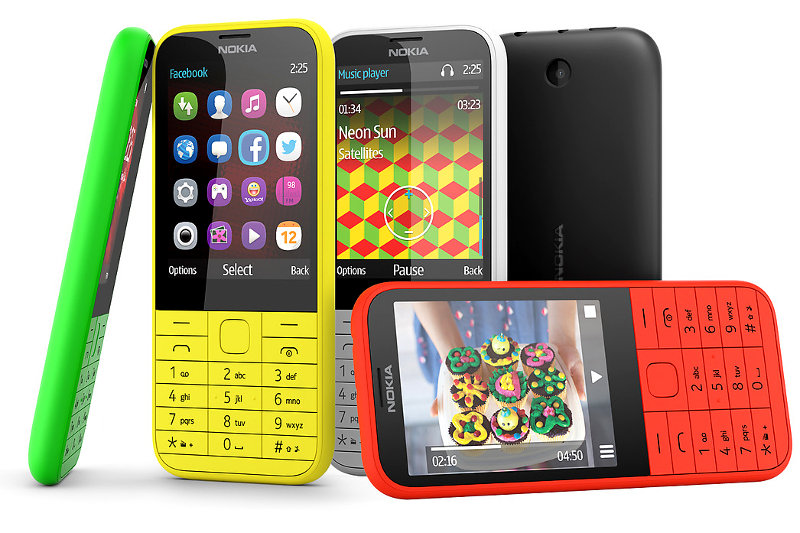 The devices run on the Series 30+ OS and support java apps that are available in the plentiful via Nokia's app store or third party vendors. Both phones come preloaded with Nokia's Xpress Browser which supposedly helps reduce your Internet browsing costs. Other apps that come preloaded into the device are Facebook, Twitter and thanks to Microsoft, Bing Search as well. Also included are five exciting games; Block Breaker 3, Asphalt 6, Assassins Creed 3, The Avengers and Real Football 2012 to help you pass your time. The FM radio and built-in music player should keep you entertained; especially when you have micro SD card support of up to 32GB available.
There is also a tiny 2MP camera which in this range of handsets means a lot and should be sufficient for sharing selfies on social media networks.
Both the phones come in red, yellow, green, black and white; and will cost approximately Rs 3220 before taxes when launched in Q2 of 2014.
TAGS: Mobile Phones, Nokia, 225, 225 Dual SIM, Series 30+ OS, Facebook, Twitter