Will Samsung Build Another GALAXY S5? Benchmarks Say YES
A Samsung device with a QHD display and a Snapdragon 805 processor has shown up on benchmarking tool GFXBench.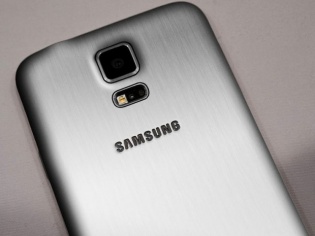 Samsung's Chief of Mobile clearly denied right after the MWC launch, the existence of a premium GALAXY S5 with Quad HD specifications. But now it seems like there is a super phone in the works after all; thanks to a device that showed up on benchmarking tool GFXBench, called the Samsung SM-G906S.
The Samsung SM-G906S suddenly showed up a few days ago, displaying specifications that were literally identical to what we originally expected on the GALAXY S5. The device sports similar hardware specifications to the phone that was finally launched, albeit a newer processor and a greater amounts of RAM.
On the front of the rumoured device, would be a 5.2 inch QHD (2560 x 1440 pixel) display with a 2.1MP front-facing camera. The primary camera shows up as a 16MP unit, similar to the one on the S5. The major difference here is the upcoming Qualcomm Snapdragon 805 processor which has been clocked at 2.5 GHz and the blazing fast Adreno 420 GPU. 3GB of RAM would be standard while the device will also come with 32GB of internal storage with micro SD card support of course.
Back at the MWC, we all expected Samsung to display a metal-bodied GALAXY S5; one that would dominate the benchmark scene with its mammoth specifications. Sadly that did not happen, and the affectionate term 'Samesung' was born.
It could have been a situation where the processor to run the high resolution display was not widely available, making the S5 of our dreams difficult to manufacture. However, things seem to be changing now and maybe we will see the mystery device sporting the QHD display from Samsung soon.
TAGS: Mobile Phones, Android, Samsung, Galaxy S5, GFXBench, Quad-HD