Now Get Rs 2000 Off On A Moto G In Exchange For Your Old Phone | TechTree.com
Now Get Rs 2000 Off On A Moto G In Exchange For Your Old Phone
Exchange works with devices from a number of manufacturers.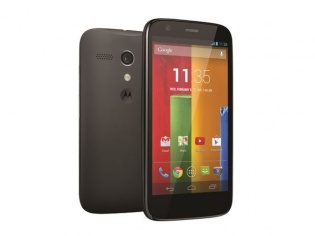 Online retailer Flipkart has announced a new deal where buyers of the Moto G can now get Rs 2000 off on their purchase by trading in their old smartphones.

Since its launch the Moto G has sold like hotcakes on Flipkart and it seems as though the online retailer isn't yet satisfied by the sales numbers. While most companies offering exchanges are extremely finicky about the brand of your old phone, Flipkart will except smartphones made by both Indian as well as foreign brands.
The buying process is pretty simple. You head to the Moto G page on Flipkart and click on the purchase 'with exchange' tab. Then you fill in 3 simple details regarding the device you want to hand over in exchange for a discount on the Moto G. This would include the brand or make of your device, model number and your IMEI number.
The payment process that follows is similar to purchasing other items on Flipkart, with the company personnel collecting your old phone at the time delivering your new Moto G.
The offer is applicable on both the 8 and 16 GB variants of the Moto G, while the only criteria for exchanging your old phone is that it will have to be in proper working order (something that the field executive will check). This only makes us wonder if there are any upcoming offers from Flipkart on the Moto X as well.
TAGS: Mobile Phones, Android, Motorola, Moto G, Moto X, Flipkart