Facebook Messenger Goes The WhatsApp Way | TechTree.com
Facebook Messenger Goes The WhatsApp Way
Brings groups, message forwarding, and more stability to iOS.
We have all been using the Facebook Messenger ever since it separated itself from the official Facebook app. It is basically a way to cut through the ads and unwanted posts and jump into one-on-one conversations. It lets you converse with your existing Facebook friends or even with those who have your number.
The new 4.0 update brings you a little bit of WhatsApp to the messenger. We now have 'groups' which one can create from the phone itself. Sharing group photos has now became a whole lot easier and private.
Another feature than many users missed was the ability to forward a message to someone else. This was probably because the messenger was similar to a basic email Inbox, and then Facebook somehow forgot to include the forward button. Now finally, it's here.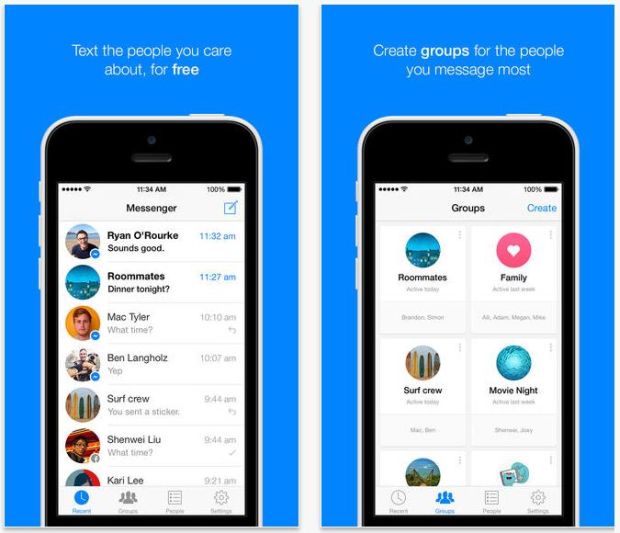 Facebook has also promised better stability with the software update. You can also expect your app to load much faster.
Facebook had recently released an update which enabled voice calling via Wi-Fi or even on 3G networks. Seems like the social networking giant does not want to hold back on its Messenger. In a short span of time, the FB messenger has not only caught up with competing messaging services, but is now offering even more features. The update is currently available for iOS users. As usual, Android and Windows Phone versions are under development.
Download Link:
For Apple iOS Devices.
TAGS: Apps, Mobile Phones, iOS, Facebook