The Moto G And Moto X Could Soon Be In Stores Near You | TechTree.com
The Moto G And Moto X Could Soon Be In Stores Near You
Great news if you hate shopping on Flipkart but love the new Motorola phones.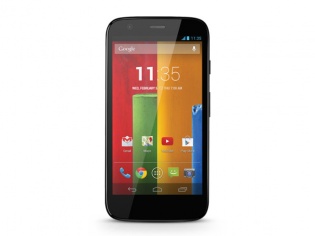 If you don't already own a Motorola phone in India and are finicky about shopping online, fear not, for the Moto G and Moto X could soon be at retail stores near you.
After enjoying a hugely successful re-entry into India with the Moto G sold by Flipkart, Motorola is in talks with retailers who want in on a piece of the action.
"I have an open dialogue with many of the key players in the industry on the large format retail side and also with the operators. All of them are showing a lot of interest because they're all seeing that Motorola is a highly relevant brand for Indian consumers," said Magnus Ahlqvist, corporate vice president at Motorola Mobility, in a Times of India report.
While nothing has been confirmed yet, Motorola has basically said that it is keeping its options open but will continue with its strategy of selling phones online, which has been working extremely well.
According to the TOI report, Flipkart has sold tens of thousands of units of the Moto G which is priced at Rs 12,499 for the 8GB variant and Rs 13,999 for the 16GB variant. Even the recently launched flagship Moto X has been doing well, but Motorola declined to share any sales figures of the two phones.
Motorola was out of the action in India for most of 2013, missing the massive explosion in smartphone sales which made up over 15 per cent of the overall mobile sales in the country. Over 41 million smartphones were sold in 2013, and the company seems hell-bent on making back its market share in a short period of time.
Motorola Mobility will soon be owned by Chinese PC giant Lenovo who has a track record of turning around ailing technology OEMs. If Motorola can keep offering innovative products they're bound to become a force to reckon with in the industry.
TAGS: Mobile Phones, Android, Motorola, Moto G, Moto X, Flipkart