Moto G's Sales Ramp In India Was The Fastest In The World
Motorola has surely found a whole lot of love in India once again.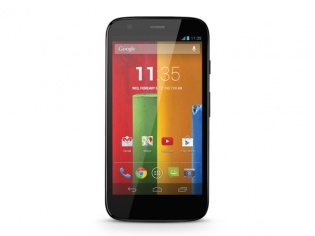 American phone maker Motorola marked its re-entry into the Indian market with the Moto G in mid-February and claims that the sales ramp up for the phone in the country was one among the fastest it has witnessed the world over.
"Our initial plan was aggressive, but what actually happened blew out all our expectations. Moto G has been a phenomenal success for us in India," said Magnus Ahlqvist, Motorola Head of Europe, Apac, Middle East & Africa, in an interview with Times of India.
While the company did not divulge on the sales figures of the Moto G in India, Ahlqvist did mention that anecdotal evidence suggests most customers were coming from other international brands, rather than those who would have otherwise bought phones from Indian manufacturers like Micromax and Karbon.
"Lot of people are saying they were thinking of buying a Rs 20,000 phone, but found in Moto G a better phone at a lower price. Globally too, it's mostly Apple and Samsung customers who are moving to us," he added.
The Moto G was the first global model to come from Motorola Mobility after the company was acquired by Google. The phone was met with great response from customers as well as the tech community the world over when it was launched last November, and its success continued in India.
The key reasons for the Moto G's success according to Ahlqvist is its "clean Android experience" and focus on what "really, really matters to customers". The low-resolution (5MP) of the rear camera may be one of the shortcomings of the G, but was necessary in order to meet the price point.
"But we are looking at feedback, looking at how we can improve the product. We are constantly putting out improvements to specific apps; we are not waiting for the next major maintenance release. Since launch we have already made some 30-35 improvements, including a slide bar in gallery display," he said.
Motorola's decision to sell its phones through a single e-commerce player (Flipkart) in India has been hugely successful, and the company doesn't plan on changing the arrangement in the foreseeable future.
"We were doing this for the first time in the world (to go with a single seller and that too an online seller). Even for Flipkart it was a big decision, as they were also doing it for the first time. We had no idea it would become so successful," said Ahlqvist.
Following the success of the Moto G, the company has also brought its flagship Moto X to India. The company claims response for the more expensive device has been good and feedback has been good.
TAGS: Mobile Phones, Android, Motorola, Moto G