BlackBerry Working On Voice Assistant To Rival Siri And Google Now | TechTree.com
BlackBerry Working On Voice Assistant To Rival Siri And Google Now
Is this BlackBerry's ticket to success? Probably not.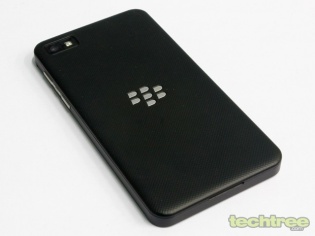 Canadian phone-maker BlackBerry's newest leaked firmware update is carrying an app called "Intelligent Assistant". It's supposed to be the struggling company's answer to Apple's Siri and Android's Google Now.
As revealed by N4BB, the Intelligent Assistant doesn't work just yet, but the test-build being in an infant state, this is quite normal. There is no information of how the app functions and what its capabilities are at this moment, but it features a round icon similar to Microsoft's Cortana. The rest of the leaked test-build features a more flat user interface, with enhancements to the camera app and much more.
You can check out the rest of the potential upgrades, which could come with BlackBerry's next firmware upgrade in the video below:
TAGS: Mobile Phones, BB 10, BlackBerry, voice assistant, Google Now, Siri