Google Turns To Ray-Ban And Oakley To Make 'Glass' Beautiful
Google's Glass could finally be something you would love to own.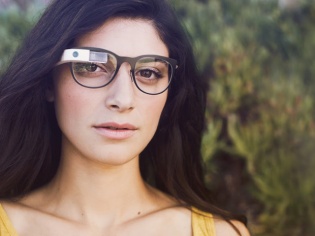 Google's Glass may point to the future of wearable technology, but there's no denying that the current device is a bit of an eyesore. Even though Google announced that it will release a version of Glass that will attach to regular prescription specs and sunglasses, it doesn't solve the main design issue.
However, this all might change now as the search-giant has announced its partnership with the Luxottica group — company behind brands such as Oakley and Ray-Ban. In a statement, the eyeware maker has described the move as a strategic partnership to "design, develop and distribute Glass everywhere.
"We are thrilled to announce our partnership with Google, and are proud to be once again setting the pace in the eyewear industry, as we have been, with more than 50 years of excellence." Said Andrea Guerra, Chief Executive Officer of Luxottica Group.
While Google's traditional strengths are Internet and technology, the Luxottica group specialises in design and manufacturing. Moreover, Luxottica already has some prior experience with integrating HUDs into their products.
While it isn't clear to what levels these two companies will collaborate, the deal will most likely lead to a good looking Google Glass. Google is also looking at the marketing and distribution fronts. In the US alone, Luxottica has over 5,000 retail outlets. So the tie-up also marks the closeness of Google's Glass being available for sale to consumers. Currently, the company ships its devices to developers and enthusiasts only.
TAGS: wearable, Google Glass, Google, Ray-Ban, Oakley, Luxottica