Microsoft Reveals Unified DirectX 12 For Phones, Tablets, PCs, And Xbox | TechTree.com
Microsoft Reveals Unified DirectX 12 For Phones, Tablets, PCs, And Xbox
Brings improved power efficiency, performance and better scalability for mobile devices.
It's been a really long time since Microsoft updated game development API, Direct X. Initially, only meant for Windows platform, Direct X became a cross platform solution after the Xbox. It provided a standard for game developers to push the limits of complex graphics hardware, which keeps getting updated at a brisk pace.
With the introduction of Direct X 12, Microsoft is starting from the scratch simply because there is a lot more at stake this time around. Today, there is now a complete ecosystem of devices that run Windows code including the good-old desktops, tablets, mobile devices, and even the Xbox.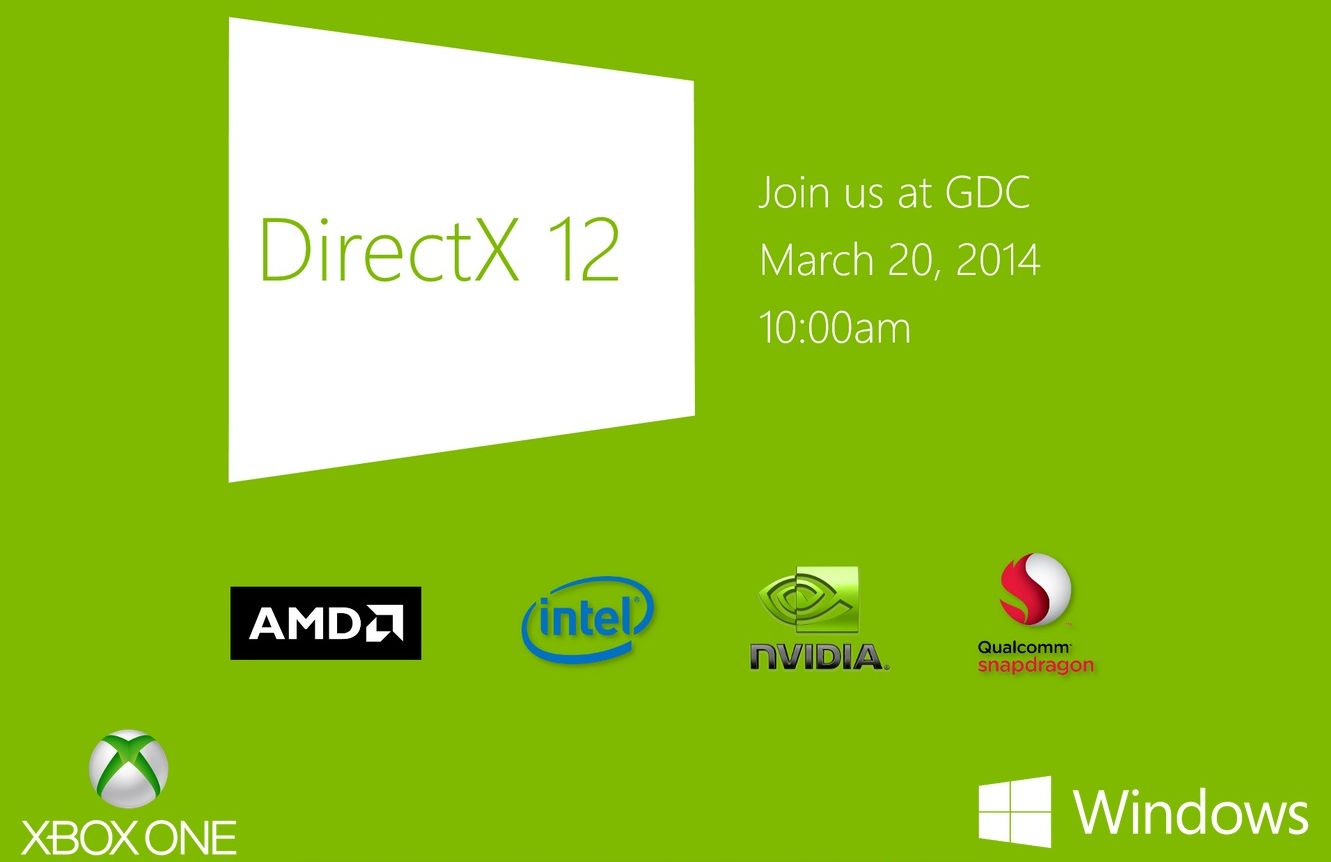 AMD, Nvidia and Qualcomm have opted in and seems like Microsoft will benefit both ways as Nokia's Windows Phones use only Qualcomm silicon. So what will we see thanks to the partnership?
For starters, expect to see improved power efficiency when playing graphic intensive games. Then, of course much better graphics on your Windows Phone devices with better use of multi-core CPUs with the new Direct 3D runtime. Portability is a major drawback when it comes to games being available on Windows Phone devices and the new Direct X 12 API will hopefully address this issue.
There is a lot more coming from Microsoft at the build developer conference next month. Let's hope we get to see big names joining hands with Windows Phone, as it is the only element that seems to be missing in the growing platform for now.
TAGS: Mobile, Windows, Windows Phone, Microsoft