Messaging Service WhatsApp Re-Imagined With A Beautiful Design | TechTree.com
Messaging Service WhatsApp Re-Imagined With A Beautiful Design
The brilliance of WhatsApp may be its utilitarian feel, but that doesn't mean it shouldn't be beautiful.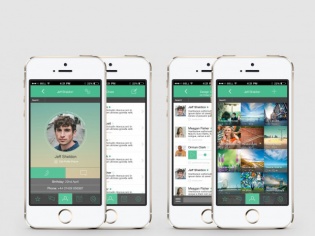 When social media giant Facebook acquired instant messaging app WhatsApp for $19 billion, it purchased a highly popular service, which came along with a software with rough patches. It's no secret that WhatsApp bends more towards utility rather than beauty. This is perfectly fine, but as Facebook pushes the boundaries of user interface design with apps like Paper, many of us are hoping for WhatsApp to get a complete makeover.
Front-lining this demand, designer Konrad Ziemlewski has rolled out his iteration of what WhatsApp should look like. he hasn't restricted himself to just altering the design, but has also worked on the functionality part. The designer has gracefully tied Facebook's mobile software and Apple's iOS 7 design language gracefully.
However, there's another side to the current design of WhatsApp. Despite its utilitarian layout, users have flocked to the service by the millions and it even won the company a $19 billion deal. Changing this might seem sort of unnecessary and in some ways even offensive to users who're interested in purely messaging rather than style.
Ziemlewski's design is such a drastic departure from WhatsApps current layout. Facebook has reasons to think twice before embracing such changes in one go. What's more far-fetched is the idea that Facebook will purchase designs from an external source rather than coming up with something itself.
Still, this can't stop users from dreaming of a beautiful messaging app that ties in visually with the operating systems. If Facebook doesn't embrace radical ideas for what WhatsApp should look like someone else will, and only time will tell if beauty really matters.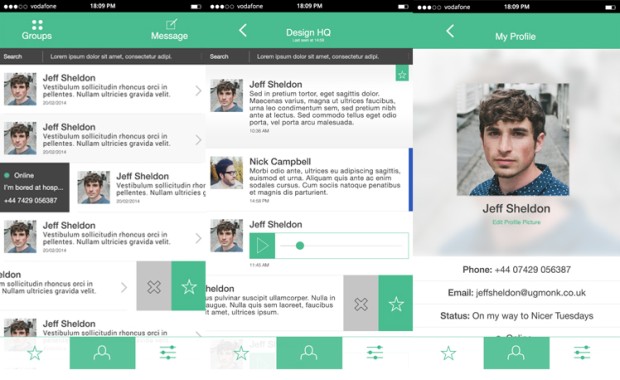 Konrad Ziemlewski's version of WhatsApp.
TAGS: WhatsApp, Facebook, instant messaging, user interface design, iOS 7, Instagram