Google And Microsoft Are Out To Kill Dual-OS Devices | TechTree.com
Google And Microsoft Are Out To Kill Dual-OS Devices
The chip-maker Intel might be on the losing end in this war of operating systems.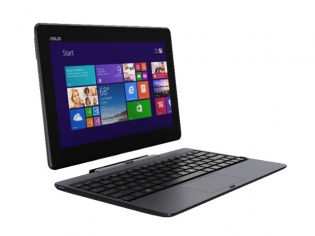 Numerous gadget-makers have announced dual-boot Android/Windows devices in the past, but a very small number have actually hit the market. Apart from a belief that there isn't yet a market for such devices, The Wall Street Journal reports that both Google and Microsoft are out to quash any such developments from seeing the light of day.
Asus is one among a few device manufacturers that actually sells dual-OS devices, but not for long. Both the tech giants have asked Asus to end its line of mutant devices and the company has supposedly ceded to their demands. The recently showcased Transformer Book Duet which was showcased at CES 2014 will be held back from launch, while the two current models will be pulled out of the market soon.
Both Google and Microsoft have reason to stop dual-boot devices from coming to the market. Microsoft dominates the PC market with Windows and doesn't want Android to get a foothold there. At the same time Google dominates the smartphone world and doesn't want to give any advantage to Microsoft.
Microsoft exerts control over OEMs through financial contributions in the form of funding for marketing activities, and while Android may be an open source platform, Google heavily regulates who gets access to Play Store, Google Maps, and other Google services.
The biggest loser from the move will no doubt be chip-maker Intel who has already invested heavily in the development of its x86 architecture, the only chip to be able to run Android alongside the latest version of Windows 8. An insight into the situation was seen when the company announced it will help tablet and PC makers distribute devices with no OS pre-installed, instead allowing the desired OS to be loaded when a customers place an order.
However, there may be some sense in the urge to kill dual-boot devices. Windows and Android, despite being loaded on the same device can at no level communicate with each other. This means even if you use the same app on both operating systems, they cannot communicate with each other, storing their data independently.
Dual-boot devices are mostly a marketing gimmick which manufacturers are trying to employ to increase sales. Instead, what Intel suggests is a far more sensible solution — offering a device with the choice of either coming with an Android or Windows operating system.
TAGS: Microsoft, Windows, Google, Android, dual-boot devices