Mozilla Pulls The Plug On Metro Mode For Its Firefox Browser
This leaves you with Internet Explorer as the only touch intutive web browser for Windows 8.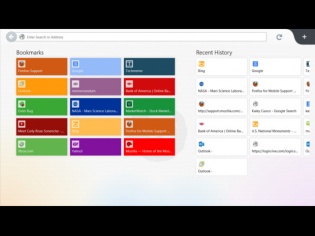 Mozilla has announced that it will pull the plug on the Metro mode for its Firefox web browser. The company has cited the lack of users for the pre-release version of the touch-friendly browser shell.
Mozilla's Vice President, Johnathan Nightingale wrote in a blog that it would be a mistake to launch the Metro version of Firefox as it would mean doing so without much real-world testing. He said that on any given day there are millions of people testing pre-release versions of Firefox for desktops, the number of active daily users never exceeded 1000 for its Metro environment.
A large scale roll-out would require the company to fix bugs, follow up with a lot of engineering and design changes and engage in Q&A with users. However given the miniscule user base, it does not justify the massive investment the company has to make to carry out such tasks.
Johnathan added that development of the touch-friendly Firefox UI began in late 2012, and seemed like the next frontier of the web at that time. There is a danger that Mozilla could end up having to play catch-up if the 'Metro' theme does indeed take off in the future, but it's a risk the company is willing to take rather than making massive investments in a platform few users seem interested in.
Currently, Microsoft's very own Internet Explorer is the only touch intuitive web browser for the Windows 8 platform. Even the Metro mode on Google's Chrome browser is more like a Chrome OS than functioning as a touch mode.