Opera Mini 8 Brings Big Features To The Small Screen | TechTree.com
Opera Mini 8 Brings Big Features To The Small Screen
The world's most popular web browser gets private mode and a "dimmer" night mode.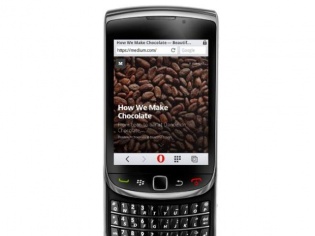 Opera Mini is probably the world's most downloaded web browser and it has just got a whole lot better in its 8th iteration. Opera has now added a couple of interesting features that make it even more worthwhile from a feature phone standpoint.
Currently supported by a massive number of feature phones that can run Java, Opera Mini 8 is right there at the top when it comes to cutting down the data costs. With 250 million users worldwide, it is a big deal. This is why Opera Mini 8 brings on board some fresh new features along with a modern design.
Firstly, the design seems to be flatter and minimalistic, which is the need of the hour. Next up is the revamped Speed Dial, a popular feature that is essential for that simple browsing experience.
Night mode is a nifty new feature that says what it does — allows you to easily browse the web in the dark; instead of staring at a blindingly bright screen.
Private mode allows for better usability when handing over your phone to a friend. Additionally, there are now improved settings for data management. These settings now allow for detailed analysis about how much data you consume and even a couple of settings to improve them.
Opera Mini 8 is available for download at m.opera.com for all handsets that support Java and even for a long list of BlackBerry devices.
TAGS: Apps, Mobile Phones, BlackBerry, Opera