Lava Takes Budget Smartphones To Extremes With The Iris 503e
Hopes to address the problems its predecessor had.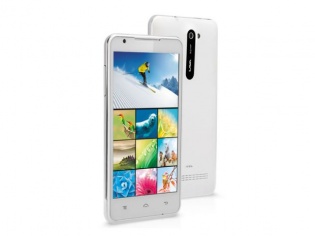 Lava has launched a refresh of its last year's flagship smartphone Iris 503. Dubbed the Iris 503e (notice the e?) comes with a couple of 'enhancements', but brings nothing new to table. We would call it more of a software and hardware fix over the previous iteration.
The Iris 503e chucks the 503's higher spec'd qHD display for a 480x800 capacitive touch screen one. While the phone retains it 1.2 GHz dual-core processor and 512 MB of RAM from its predecessor, Lava has managed to up the internal memory to a chunkier 4 GB of space.
Everything else remains the same. This includes the Android Jelly Bean V 4.2, dual SIM support and the 5 megapixel camera with LED flash. Also included is the front-facing 1.3 MP camera unit which is a minor upgrade over last year's offering. Power is again supplied by the same 2000 mAh, which powered the Iris 503.
The handset will be priced at Rs 6749 and will come in black and white.
TAGS: Mobile Phones, Android, Lava