Samsung Takes On The iPad Mini With GALAXY Tab3 Neo
The 7-inch tablet is priced at Rs 16,800.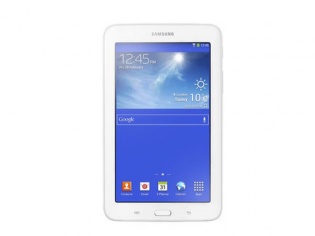 A decade ago, life was simple. The most popular tablet was Crocin. Now we have the iPad and an army of GALAXY Tabs. To keep up with the competition Samsung makes it a point to release new tablets at a regular interval. In 2014, it has started off with the GALAXY Tab3 Neo.
The tablet runs Android 4.2 Jelly Bean out-of-the-box. Of course, you get Samsung's gaudy ToucWiz skin on top. It features a 7-inch screen with 600x1024 pixels. It is powered by a 1.2 GHz dual-core processor coupled with a 1 GB of RAM. Internal storage is 8 GB and you can add 32 GB more via a microSD. It comes with a 2 megapixel rear camera. However, there's no front-facing camera. So Skype video calls and selfies are out of question. The device is backed by 3600mAh battery.
The GALAXY Tab 3 (Wi-Fi only model) is priced at Rs 16,800, and is available via online stores. In this price range, you can get yourself a first-gen iPad Mini. The tablet also comes in a 3G variant, but there's no sign of it in India yet.