MWC 2014: Sundar Pichai Talks About Android, GALAXY S6, And Malware Issue
Head of Android at Google faced a barrage of questions from the press.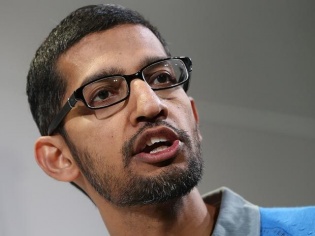 Sundar Pichai, Head of Android at Google was present at the MWC, and even though the company had nothing to show, there were enough android heavyweights with their flagships to make its presence felt.
As usual he faced a barrage of questions from the press, which covered topics related to Google's alleged pitch for Whatsapp, the Nexus 6 and a lot more.
According to Digitaltrends.com, the highlights of the conversation was a line by the head of android which was a response to the amount of malware that has flooded the android space and what is Google doing about the same. Mr. Pichai's answer was pretty straightforward he said that he could not guarantee the security of android as the OS was designed from the ground up, with a focus on giving people the freedom to tweak it. His reply to the malware problem was pretty instantaneous: "If I had a company dedicated to malware, I would also be addressing my attacks to Android."
Talking about the Nexus 6, the head of android refused to give any details, but commented, "I can assure you, it will not be released in the first half of the year,". This is a good indicator that the company at least has plans to keep the Nexus line-up alive.
His opinion about the Nokia X were not too clear, but he somehow proved a point by saying: "This shows that when we say that Android is a free operating system. We do not lie, it's true,".
Among the conversations was also an odd topic that was pointed at him regarding the GALAXY S6. Strangely, Mr. Pichai stated that Samsung will not move to Tizen just yet for the S6 and that they would give Android some more time. These would be indicators, that Samsung may be up to something different and that we may see a Tizen OS based smartphone soon enough.
Mr. Pichai also confirmed that the rumours about Google taking over WhatsApp were not true and that "Google has never made an offer for WhatsApp,".
TAGS: Mobile Phones, Apps, Software, Android, Google