Samsung To Open Up Fingerprint Scanning API For Developers
Releases API that allows developers to integrate the technology into their apps.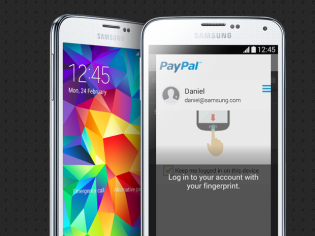 Let's first hand it over to Samsung; they simply failed to wow audiences at this year's MWC. Instead of a 64-bit processor that we all hoped for, there was just a fingerprint scanner which frankly speaking, impressed no one.
The company now following Apple, is trying to mimic something similar (no clue why the Billions Samsung earns cannot be invested into something innovative instead) to Touch ID. Unlike Touch ID, which is pretty simple and convenient to use, one has to swipe their finger over the home button on the GALAXY S5.
Joining forces with PayPal will help to an extent, but there is still a very big question about how secure this technology is. Samsung's fingerprint scanning technology makes no sense apart from unlocking the device and paying for apps in Samsung's App Store since the technology is not used by third-party apps. To overcome this hurdle, the company now plans to release the API with its SDK, which will allow developers to integrate the GALAXY S5's fingerprint scanning tech into their apps, which is a good thing for Samsung.
The API will give the developer access to the following:
Request fingerprint recognition.
Cancel fingerprint recognition requests.
Verify whether the fingerprint of the current user matches the fingerprint registered on the device.
Register fingerprints through the Enroll screen.
In Apple's case, your scanned fingerprint stays securely on the device and the device only, and the company promises that the data would not be stored anywhere else (not even to the US government). We have no clue what Samsung plans to do with your fingerprints and releasing the API basically makes the possibilities limitless. Although it's affiliated with Fast Identity Online Alliance (FIDO), thanks to Android's open-source nature, your fingerprints could go places.
So all we would suggest is, think before you swipe, on that shiny new GALAXY S5!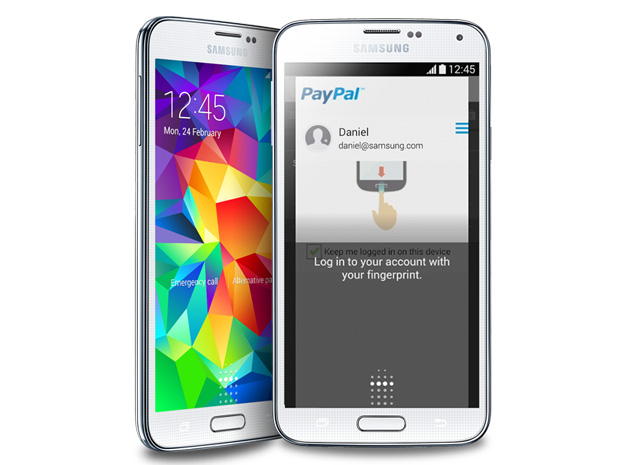 TAGS: Mobile Phones, Android, Samsung, Software