Moto X To Reach Indian Shores In Next Few Weeks
After the success of Moto G, Motorola is bringing its Moto X to India.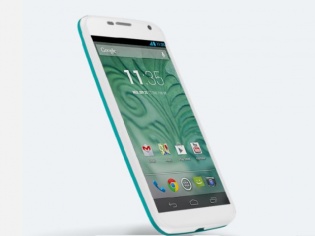 In a Tweeter Q&A session, Motorola's Steve Horowitz (Head of Software), Rick Osterloh (SVP Product) and (SVP Supply Chain & Operations) stated that Moto G is Motorola's most successful smartphone yet.
This shouldn't be a shocking news in India since everyone knows that the phone is currently selling like hot cakes. The performance this phone offers for the price is simply great. As the SVP put it, they do make money on every Moto G that gets sold. This is in relation to the profits that will further increase after Lenovo takes over the American phone brand.
What makes the Moto G so special is the latest android software. No other Android smartphone in this price category offers Kitkat. During the Twitter interaction, there was a question put forth asking whether we would see the Moto X coming to Asia. The reply could not have been sweeter — in next few week in India and Australia.
Let's just hope that Motorola also includes the Moto Maker in the order process because apart from the internal hardware and software, it was also the customisation options that really made the Moto X a success in the US.

Q: When will see Moto X in Aisa A: In next few weeks Moto X will launch in India and Australia #MotoMWC

— Motorola Mobility (@Motorola) February 25, 2014
TAGS: Mobile Phones, Android, Motorola