BlackBerry Proves It's Still Alive: Unveils Budget Z3 And Q20 Handsets | TechTree.com
BlackBerry Proves It's Still Alive: Unveils Budget Z3 And Q20 Handsets
Plans to make BB10 more accessible with the budget Z3, while trying to please purists with the Q20.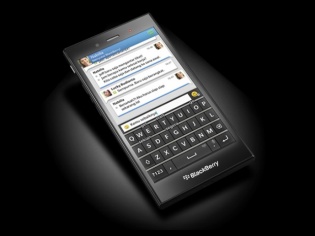 BlackBerry announced its two new smartphones that have been built for two very different purposes. The two phones, budget-friendly BlackBerry Z3 and the Q20 designed to drawi back old BlackBerry users back to the company.
The Z3 is more of a budget device which comes with some decent specifications like a 5 inch qHD display, 1.2 GHz dual-core Snapdragon processor with 1.5 GB of RAM and 8 GB of internal storage. The device has supposedly been built to deliver the BB10 experience at affordable prices and to take the BlackBerry experience to the masses. The device also packs in an FM Radio and comes with 5 megapixel camera at the back and 1.1 MP one on the front.
According to John Chen, Executive Chairman and CEO, the Q20 will stick to the traditional BlackBerry keyboard layout with a track pad. This will offer a "true BlackBerry experience" that hardcore users are looking out for. Along with physical keypad and pointer, will be a 3.5-inch screen the largest display yet on a QWERTY BlackBerry smartphone ever to provide more space for web browsing, messages and accessing other apps. Additionally the battery will provide a whole day of usage like a BlackBerry device is supposed to which all put together should draw the BlackBerry faithful who have shifted to other platforms, back under its fold.
TAGS: Mobile Phones, BlackBerry