MWC 2014: Intel Heats-Up The Mobile Chipset Race WIth Its 64-Bit Processor
Can the new chip help Intel become releavant in Mobile space?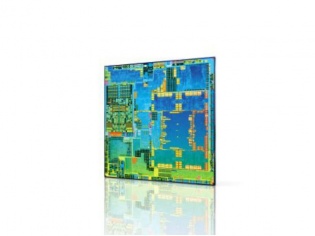 Intel announced its newest contender for the 64-bit mobile processing race shortly after Qualcomm announced its new range of processors at the MWC Barcelona. The Z3480 processor also codenamed 'Merrifield' is said to bring double the GPU processing with the new PowerVR G6400 GPU compared to the older Z2580.
Intel says its new processor delivers "the ideal combination of fast, smart performance and long battery life". The new chip probably power future Android devices. Apple began the 64-bit race with its A7 and then Snapdragon followed the suite with its 410, 610 and 615. Intel felt that it was being left out, since it's anyway tried to step into the mobile game several times without much success.
Apart from GPU performance, the Z3480 also brings along superior cellular speeds of 150 mbps and 50 mbps when paired with XMM 7160 modem. Also new is the video encoding and decoding for the VP8 format, 1080p video at 60 FPS which finally comes on par with Qualcomm's offering (non 64-bit). What is most interesting is the support for dual-recording, using both front and back camera simultaneously at 30 fps. The processor also allows for a burst shot mode that is capable of snapping 10 8MP captures at 15 FPS.
Also announced was the XMM 7260 platform that allows for 4G speeds of up to 300 mpbs and 50 mbps uploads, which is designed to be paired with faster version of the PowerVR G6400 CPU.
TAGS: Mobile Phones, Tablets, Android, Intel