Samsung Reveals Kitkat Rollout Plans For The US
Samsung India, are you listening?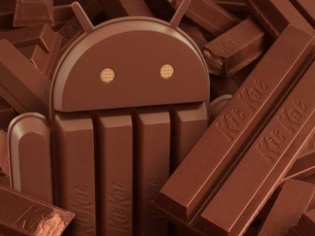 We often get extremely flustered by the fact that Samsung doesn't deliver updates on time. Earlier Sony and HTC used to follow this practise, which resulted in disappointing sales. Sony then changed its update strategy and seems to be doing well now. Same goes for HTC, which is delivering updates to its flagship devices right on time. Moreover, with the recently leaked android device manufacturer policies, Google does not seem to be cool about ruining the android experience for the consumer.
Now finally, Korean smartphone maker Samsung has announced Kitkat update schedule for its Android phones and tablets. It's a long list, but at least Samsung USA confirmed that these devices will get KitKat beginning today.
The list of devices is as follows:
Smartphones:
Samsung Galaxy Note 3
Samsung Galaxy Note II
Samsung Galaxy S4
Samsung Galaxy S4 mini
Samsung Galaxy S4 Active
Samsung Galaxy S4 Zoom
Samsung Galaxy S III
Samsung Galaxy S III mini
Samsung Galaxy Mega 6.3
Samsung Galaxy Light
Tablets:
Samsung Galaxy Note 10.1 2014 Edition
Samsung Galaxy Note 10.1
Samsung Galaxy Note 8.0
Samsung Galaxy Tab 3 7.0
Samsung Galaxy Tab 3 8.0
Samsung Galaxy Tab 3 10.1
Obviously considering that this is Samsung and not Apple, we think the rollout will take place over a period of at least two months, with the newer devices getting their updates first followed by the older set. So yes Samsung owners! You will have to wait your turn!
What gets us thinking is whatever happened to Samsung India? Why has there been no official rollout announcement with a date? Also the devices sold here are not carrier locked, that delivering updates should take so many months. We're hoping that Google's working hard for the owners of devices so that we can at least get a taste of some yummy KitKat before Google's next big android release.
TAGS: Mobile Phones, Software, Android, Samsung