PM Joins The Twitter Brigade
Account will be handled mainly by the PMO's media team.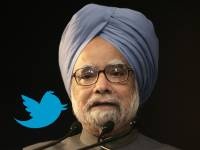 Finally, the Congress Party has decided it needs to do more to capture the attention of the country's youth than just using poster boy Rahul Gandhi. Therefore, the Prime Minister's Office (PMO) has made its presence felt on Twitter. While the account is yet to be verified, Manmohan Singh's new communications advisor Pankaj Pachauri has tweeted, "The Prime Minister's office is now on Twitter @PMOIndia Thank you for your support".

At last count, the account had over 9,000 followers and will be handled by the PMO's media team, but sources indicate that Manmohan Singh may send out tweets personally too. However, as the image below shows, the move has met with a mixed response from tweeters. Moreover, this come at a time when the government is going blazing guns about internet censorship. It remains to be seen if the PM can face up to the taunting tweets and direct criticism of the people.