Developers Leak Upcoming Windows Phone 8.1 Features
Surprisingly, there's no sign of the much-awaited notification center in the highly-confidential SDK release.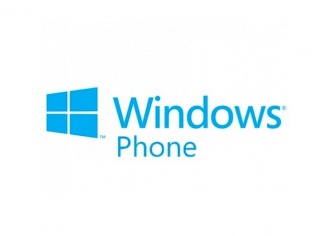 Microsoft has finally begun the process of releasing the SDK for Windows Phone 8.1 to developers, and as expected a number of leaks have shown up online. Do note that there will be a number of releases as we near the official launch of Windows Phone 8.1, so as the builds keep changing, new features will keep showing up.
Currently, there seems to be no notification center in Windows Phone 8.1 for now. This has been the most requested feature from users from day one; but it seems like Microsoft is still working on it get it right. The biggest change that has been observed so far is the merger of Windows Phone and Windows RT. The new Windows Phone 8.1 will feature support for "Universal Apps", meaning that downloading apps for Windows Phone and Windows RT will lead to the same Store. This means that both the OS's will run near-identical apps bringing the Windows Phone and RT platforms closer.
There are ton of other changes that you can expect in WP 8.1. Here are the ones that are confirmed by the latest leak:
Project My Screen now allows you to project your Windows Phone's screen to a TV screen or even a projector.
New USB settings, allowing one to select whether they prefer to be notified before connecting to a PC or a slower charger (whatever that means).
Navigation bar settings now allows one to hide, swipe to hide or change the navigation bar color as per the app that has been opened.
Independent volume controls for Music and Ringer + Notifications.
Windows Phone 8.1 will now sync your apps across multiple devices meaning that the per app settings from your tablet or PC in an app will be replicated on your Windows Phone.
Windows Explorer has improved and switching tabs can now be done directly from the phone's app switched via a long press on the back button.
The Camera app now features a burst mode.
Apps can now be moved to SD card.
SkyDrive is now OneDrive.
Calendar app is revamped with newer views.
Closing apps will now only need a swipe down to a running app.
That's quite a long list. However, there are still a few features that haven't been confirmed yet. The list is as follow:
There's no sign of Microsoft's Speech recognition software 'Cortana'.
There is no news of the much-awaited Notification Center.
No Swype keyboard.
No multiple tile selection.
Facebook is no longer integrated into the Windows Phone.
With so many changes and a matured Windows Phone Store, we are pretty sure Windows Phone as an OS will bring new users to the quickly evolving user-friendly platform.


TAGS: Mobile Phones, Software, Windows Phone, Microsoft