ASUS Announces A Bunch Of High-End Graphics Cards | TechTree.com
ASUS Announces A Bunch Of High-End Graphics Cards
Features DirectCU II cooling technology and DIGI+ voltage-regulator module.
ASUS today announced the R9 290X and R9 290 graphics cards. These cards run up to 20% cooler and up to three times quieter than reference designs. It is powered by the new AMD Radeon R9 290X and R9 290 graphics processing units and fitted with exclusive DirectCU II technology. R9 290X has a core speed of 1050MHz, while R9 290 has a speed of 1000MHz. Both cards are fitted with 4GB GDDR5 video memory. The new cards also feature exclusive ASUS DIGI+ voltage-regulation modules for incredible stability and reduced noise. To further boost cooling, both R9 290X DirectCU II and R9 290 DirectCU II include a heat-sink that's up to 220% larger than reference. Both R9 290X and R9 290 DirectCU II cards packs a BIOS switcher on board for gamers to enable smooth gaming. The GPU Tweak Streaming tool lets users share on-screen action over the Internet in real time so others can watch live as games is played.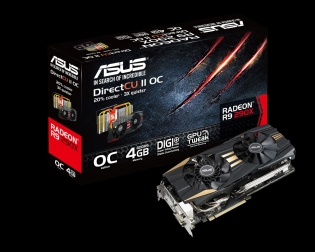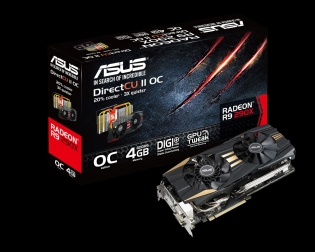 The ASUS R9290-DC2OC-4GD5 and ASUS R9290X-DC2OC-4GD5 are priced at Rs 42,000 and Rs 52,000 respectively and comes with 3 years warranty.

TAGS: ASUS, Graphics Cards, PC Peripherals