COWON Launches Portable Bluetooth Speaker "SP2" In India
The speaker packs in an NFC sensor for one touch connection with Bluetooth enabled media devices.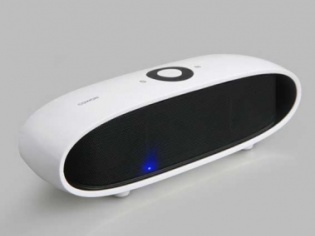 Cowon has launched the NFC enabled portable bluetooth speaker SP2. It can connect wireless to various devices including smartphones, tablet PCs, laptops and MP3 players through an NFC sensor and Bluetooth 4.0. Wth AUX-IN terminal, you can also plug in wired devices. 'APT-X,' a wireless high quality compressed transmission codec is included where the customer can enjoy music with a detailed and strong sound. 'SP2' supports remote controlled AVRCP so the customer can play, stop the music or move to a different song with the top button. If a call comes in through a connected smartphone while listening to music, the top button allows you to switch to phone mode immediately.

The COWON SP2 speaker tips the scale at 340 gm and is available for Rs 5500.