WD 'My Passport' Slim Drives Adorn Ultra-Slim Metal Design
Comes with WD SmartWare Pro Data Protection with Local and Cloud Storage Backup via Dropbox.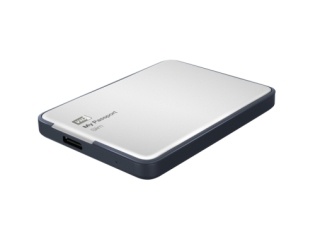 Western Digital company today announced the availability of its "My Passport Slim" line of portable hard drives, the first thin drives to offer up to 2 TB capacity. It will come with a metal enclosure and 256-bit hardware-based encryption. The included WD SmartWare Pro data protection software allows users to back up their data to their My Passport Slim and keep an extra copy in their Dropbox account. The software also lets users back up their Dropbox account to the My Passport Slim.
Available in 1 TB and 2 TB capacities, the My Passport Slim measures a scant 4.33 x 3.14 x 0.48-inches, giving mobile consumers an easy and convenient way to transport their favourite music, movies, photos and documents. The 2TB measures slightly bigger 4.33 x 3.14 x 0.7-inches. The My Passport Slim also incorporates USB 3.0 connectivity for quick transfer speeds.

The My Passport Slim 1 TB is available for Rs 7000 while the 2TB will be available in India soon. All My Passport Slim drives comes with a 3-year limited on-site warranty.
TAGS: Western Digital, Hardware, PC Peripherals