ZOTAC Announces New ZBOX Nano ID67 Series | TechTree.com
ZOTAC Announces New ZBOX Nano ID67 Series
Smaller is better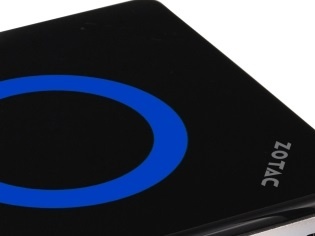 Zotac today announced the new ZOTAC ZBOX Nano ID67 series. While the older "pint-sized" Nano had an AMD quad-core in it, the new series incorporates the latest Intel Core i3 4010U processor for great performance. Intel HD Graphics 4400 enhances the ZBOX nano ID67 series with high-definition video decoding acceleration and DirectX 11 compatibility for great video playback and snappy system response of GPU-accelerated applications. A trio of networking technologies- Gigabit Ethernet, 802.11ac and Bluetooth 4.0 ensure the ZOTAC ZBOX nano ID67 series has fast networking performance via wires or wireless.
Specifications of ZBOX NANO ID67 series:
Memory 1 x 204-pin DDR3 SO-DIMM slots (Up to 8GB)
DDR3-1600
Hard Disk Support 1 2.5-inch HDD / SSD
PLUS Configuration 4GB DDR3 / 500GB 5400RPM HDD
CPU Intel Core i3 4010U (dual-core, 1.7 GHz, 3MB L2)
GPU Intel HD Graphics 4400
Display Options HDMI & DisplayPort
Memory Card Reader 7-in-1 (SD/SDHC/MMC/SDXC/MS/MS Pro/xD)
USB Ports 2 USB 2.0 (front)
4 USB 3.0 ports (back)
Audio HDMI audio (bitstream)
Combo mini-Optical S/PDIF / analog output
Windows Capability Windows 7 & 8 ready
The prices are to be annouced soon. Do check out this space.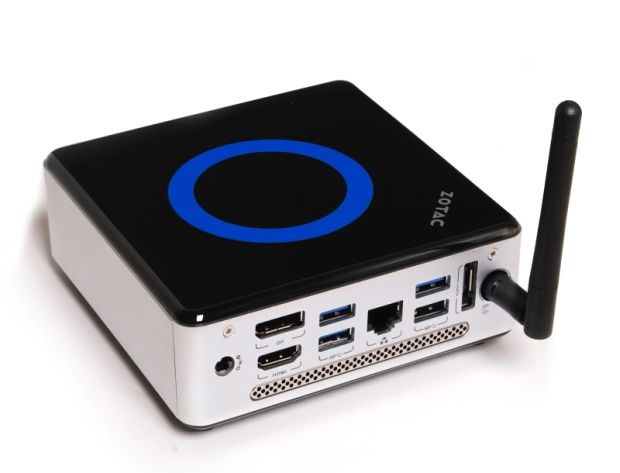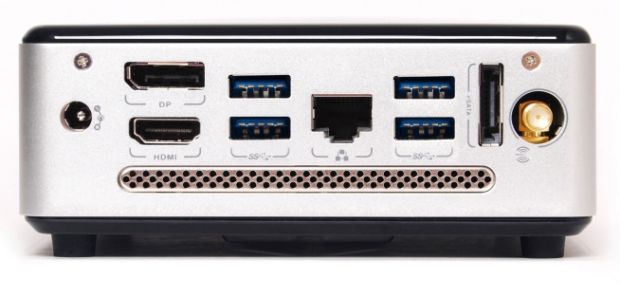 TAGS: Home Entertainment