TomTom India Launches Two Navigation Devices In India
Prices start from Rs 9500.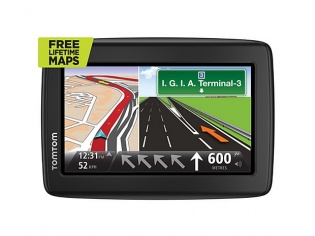 TomTom India has added two new navigation devices to its Start series. These compact devices sport 4.3-inch and 5-inch screen and a semi-fixed, foldable mount. The TomTom Start being small in size fits right into the pocket. The advanced lane guidance gives you extra clarity when navigating complex junctions so that you don't miss a turn.
TomTom's map share technology allows users to respond in real time to changes in the road network and correct the maps on their TomTom GPS devices. Moreover, there's an option to follow turn by turn voice guided instructions in 13 Indian languages besides Indian English. All models of TomTom GPS in India come with Free Lifetime maps with upto four updates of India map available in a year.
The TomTom Start 20 has been priced at Rs 9500, while the Start 25 will set you back for Rs 11,000. These devices are available online and at car accessories stores across India.
TAGS: Sat Nav