CES 2014: Seagate Unveils 'Ultrathin' HDD For Laptops And Convertibles
The 500 GB hard drive will debut with Lenovo's Yoga 2 PC.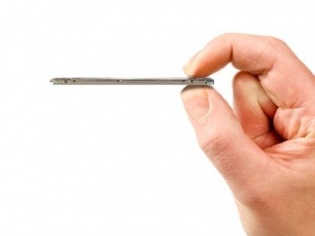 In the ongoing Consumer Electronic Show, Seagate has showcased its leaner and meaner Laptop Ultrathin HDD. Delivering the same power, performance (5400 RPM) and reliability, as the conventional hard disk, this new ultrathin storage device provides up to 500 GB of storage capacity. The company claims the 500 GB HDD will deliver the highest-capacity available in a small, ultra-thin form factor while supporting over 100,000 photos, 125,000 songs or 62 hours of high-definition video and movies.
Leveraging the company's experience with ultra-portable applications like iPods, MP3 players, and handheld video recorders, the Seagate 2.5-inch Laptop Ultrathin HDD is just 5 mm thin while weighing in at a mere 3.3 ounce (approx 93 grams) which is equal to the weight of a light bulb. Currently, the Ultrathin drive is only available to OEMs, and the first device to sport it will be Lenovo's upcoming Yoga 2 PC.
TAGS: Hardware