CES 2014: Sony Unveils Z1S Waterproof Smartphone | TechTree.com
CES 2014: Sony Unveils Z1S Waterproof Smartphone
The Android 4.3 Jelly Bean handsets boasts of a 20.7 megapixel camera.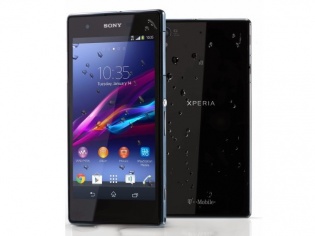 Sony expanded its high-end waterproof series with the announcement of Xperia Z1S. The smartphone comes with a 5-inch screen and sports a 20 megapixel camera. The Z1s has a physical button that can click underwater shots unlike the Xperia Z where it couldn't take photos or videos when it was wet. It can stay as deep as 4.5 feet underwater and for 30 minutes without any problem. Surprisingly, the phone lacks a front-facing snapper. So video calls and selfies are out of question. The new phone is packed with a variety of camera-related such as Info-Eye, Social Live, and AR Effect.
Info-Eye
Using this feature, you can scan QR and UPC codes. Moreover, it can also detect books, and provide more information about it.
Social Live
This preloaded app lets you live-stream the videos to Facebook as you record them. Your friends can watch these videos and comment on it in real-time.
AR Effect
This augmented reality software that lets you place fairies and even dinosaurs on your office desk.
With a companion app for Sony's PlayStation gaming console, users will be able to buy new games for automatic download. In the US, the phone will cost $528 (Rs 33,000) through T-Mobile, and can be paid through 24 monthly installments of $22. Online orders will begin on January 13 and availability in stores will start on January 22, 2014.
Key Specs:
Display:5-inch screen with 1080x1920 pixels.
Snapdragon 800 chipset.
2.2 GHz quad-core processor, 2 GB RAM.
20.7 megapixel camera, lacks a front-facing snapper.
Wi-Fi, A-GPS, Bluetooth.
Android 4.3 Jelly Bean.
TAGS: Mobile Phones, Android, Sony, Xperia, CES