Roccat To Reveal New Gaming Peripherals Line-up This Year | TechTree.com
Roccat To Reveal New Gaming Peripherals Line-up This Year
German manufacturer all set to shine at CES 2014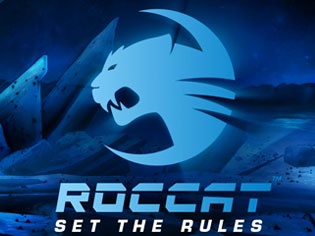 At CES in Las Vegas German manufacturer ROCCAT kicks off 2014 with a full line-up of new gaming peripherals.
Kave XTD 5.1:
The Kave XTD 5.1 Analog is the successor to the true 5.1 gaming headset in the world. The Kave XTD 5.1 Analog features classic 5.1 audio plus a USB connector to power up the in-cable remote and the LED lighting. The headset features unique Zero Noise technology thanks to the interference isolator built into its dual-mode in-cable remote.
Kave XTD Stereo:
The Kave XTD Stereo offers the same build and design, dedicated to comfort and durability. The stereo version of the Kave XTD features two powerful driver units to deliver "intense and rich gaming sound". The detachable noise-cancelling microphone offers fan-favourite features like mute the LED, pioneered by ROCCAT in the original Kave 5.1.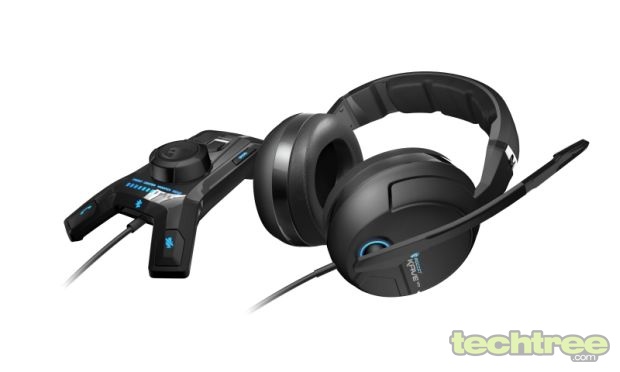 Kave XTD 5.1 Digital:
With the Kave XTD 5.1 Digital, ROCCAT will also present the flagship version of the series, featuring an inbuilt premium 5.1 soundcard, world-first headset-to-smartphone Bluetooth pairing and full audio controls with the comprehensive desktop remote.
Kone Top Notch Optical Sensor:
ROCCAT introduces the Kone XTD Optical with an adjustable distance control unit to customize lift-off distance and a new 6,400dpi optical sensor. Gamers are now able to significantly improve their accuracy with optical sensors. The Kone XTD Optical offers renowned features like Omron switches, the 4D Titan Wheel, Easy-Aim and ROCCAT Talk. For the smaller Pure version of the Kone Series, ROCCAT presents three new designs at CES 2014. The Kone Pure Military features a 5,000dpi optical sensor and will be available in three different styles: Desert Strike, Naval Storm and Camo Charge. ROCCAT will also make the new Kave XTD 5.1 Analog plus a mousepad available in the same design and sell the mice alone or as a bundle.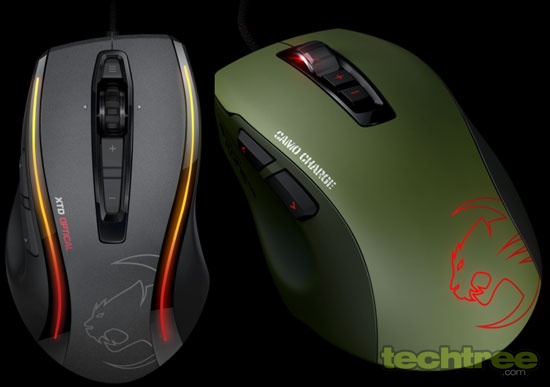 ROCCAT Mechanical Gaming Keyboard:
Roccat's mechanical gaming keyboard Ryos, gets two different compact (10 key-less) versions - one with per-key illumination feature and one without backlighting. The new versions are called the Ryos TKL Pro and Ryos TKL. The both new Ryos models will be available with black Cherry MX key switches. Both models feature a cutting-edge MCU, which supports impressive illumination effects such as "breathing".
TAGS: Keyboards, Accessories, PC Peripherals, Audio