Samsung Pumps Up Audio Lineup For CES 2014 | TechTree.com
Samsung Pumps Up Audio Lineup For CES 2014
Offers premium as well as mid-entry level solutions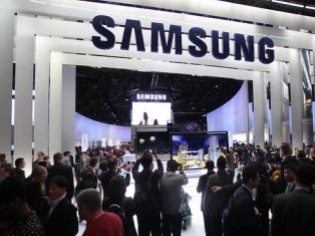 Samsung has released details of its new audio line-up ahead of the CES, 2014. Included is an entry-level addition to the company's brand new wireless multi-room speaker system, a new sound bar, and brand new "all-in-one" home theatre audio system which is Samsung's answer to the growing popularity of speaker bases for televisions.
The Samsung M5 speaker is a wireless multi-room audio solution and allows a significant amount of control over music playback via a simple mobile device app. The pricing won't be disclosed until the official product unveiling at the show.
The HW-H750 sound bar is the company's premium model and adds compatibility with the wireless multi-room audio system's mesh network for enhanced music distribution and control. Samsung says the sound bar packs a 320-watt amplifier, and is compatible with its Television Sound Connect feature, which offers wireless audio signal delivery and volume control from compatible Samsung televisions.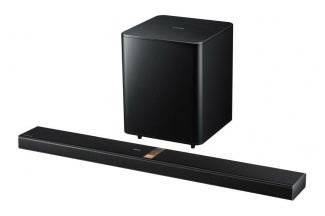 The HW-H600 Sound Stand speakers is short and deep; the manufacturers have capitalised on a greater amount of cabinet space than can be afforded to sound bars. The result is a speaker with richer sound quality and more bass than can be achieved by a sound bar that isn't aided by a subwoofer.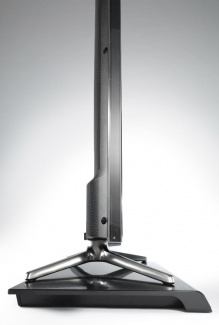 Samsung's flagship all-in-one system this year will offer a handful of attractive features for those seeking true surround sound. The HT-H7730WM speaker system's rear surrounds get their audio signal wirelessly, though they must be plugged in for power. The Blu-ray player in the system boasts Ultra HD up-scaling for enhanced resolution from standard and high definition sources played on new Ultra HD televisions. Samsung says that this system is a type of surround processing which creates a virtual 9.1 system from a 7.1 speaker system.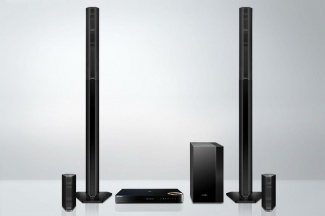 Source: Digital Trends