India's Very Own Microsoft Word Clone
It's called 'Jahnabi' and is an Assamese word processor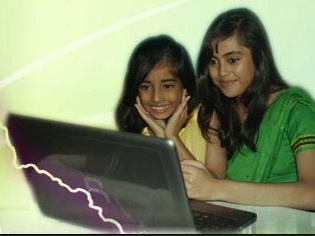 A group of volunteers from different parts of Assam have got together to make an Assamese word processor similar to the likes of Microsoft Word with a spell checker and word suggestions.
There is no English version of it as it is meant for those who have need help in writing the language and have a rudimentary knowledge of Assamese.
The word processor called 'Jahnabi' took around four months to complete and is based on the Microsoft dotnet platform. Perhaps named so, after the lady teacher Jahnabi who joined banned outfit ULFA?
As reported by the Hindu, "The website www.jahnabi.org has received more than 60,000 hits and the free-of-cost software has been downloaded by more than 1,000 people since it was launched online on November 25 last," said Mridul Kumar Sharmah, one of the members of the team. The Unicode compliant software with a size of 7 megabytes has at present nearly 2.5 lakh Assamese words and 108 readymade Assamese phrases in its dictionary and still counting".
We were planning to try it out ourselves, too bad our Assamese and our system requirements doesn't meet the minimum requirements.
"- An Assamese Unicode font must be pre-installed in the system
- Minimum 200 MB Physical RAM should be free for Jahnabi for optimal dictionary usage
- OS- Windows XP (SP 2)/ Windows vista/Windows7/Windows8
- Microsoft .NET- 4.0 or higher must be installed in the system
- Anti-virus to be disabled before installation. After installation it can be enabled again and Jahnabi is to be added to exception list of programs. Permanent Solution will be provided very soon."
TAGS: Software