'Game of Thrones' Is The Most Pirated TV Show Of 2013 | TechTree.com
'Game of Thrones' Is The Most Pirated TV Show Of 2013
Download statistics reported by public BitTorrent trackers put GoT ahead of Breaking Bad and The Walking Dead.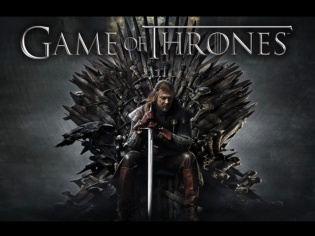 The year is about to end, and this when we look back at things that made it big in 2013. For Television, a show's popularity is conventionally gauged by its TRP. However, in this Internet age, it also makes sense to look at the TV shows that were pirated the most.
Based on data released by TorrentFreak.com, HBO's Game of Thrones took the crown for being the most downloaded show of 2013. Closely followed by Breaking Bad and The Walking Dead. According to Torrenfreak.com, the show based on R. R. Martin's A Song of Ice and Fire clocked in 5.9 million downloads via BitTorrent. This exceeds the number of traditional viewers in the US, which is 5.5 million. One of the biggest reason for such huge number of unauthorised downloads has been related to show's limited release and delayed International airings. For instance, the show isn't available on popular video-on-demand services such as Netflix.
Surprisingly, Game of Thrones' director, David Petrarca believes that piracy generated "cultural buzz" around his show. The CEO of HBO's parent company Time Warner, went on to say that receiving the title of "most-pirated" was "better than an Emmy." Not everyone in the industry seconds this opinion though. The Walking Dead's executive producer, Gale Anne Hurd, has stated that "unauthorised downloads are not necessarily the blessing others claim they are." Now whether illegal downloads are good for Television shows is debatable. Feel free to share your take on the things using the comments section. And don't forget to check out the list of the most downloaded TV-shows compiled by TorrentFreak.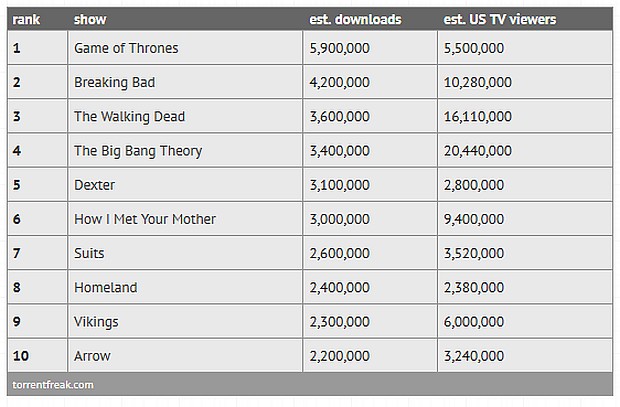 TAGS: Internet, entertainment