ViewSonic Unveils Quad HD Display For The Pros | TechTree.com
ViewSonic Unveils Quad HD Display For The Pros
No word on pricing, but the 27" VP2772 expected to be available by March 2014.
ViewSonic has announced a new 27" monitor, which offers pixel dimensions of 2560x1440 and features a SuperClear IPS panel to support "colour-critical applications". Dubbed as the VP2772 Adobe Colour QHD display, the screen packs in a "10-bit panel that delivers 1.07 billion colours", and "an advanced 12-bit colour engine and 14-bit LUT that processes up to 68.7 billion colours".
Meant for graphic and colour-intensive work such as photography and video editing, the screen comes with dual-DisplayPort inputs and one DisplayPort output, which helps you pair screens.
Other features include HDMI, DVI, and four USB 3.0 ports, and the screen supports tilt, pivot, swivel, and height adjustments. Pricing details haven't been made public yet, but the VP2772 is slated to hit Indian markets by March 2014.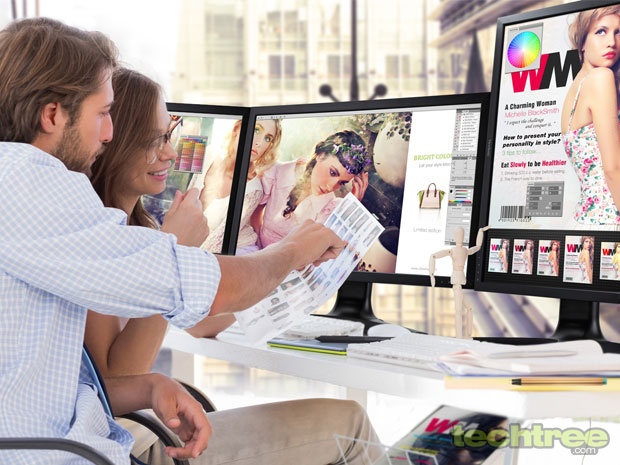 TAGS: PC Peripherals, Displays, ViewSonic