Xbox One Users Report Audio Sync Issues With Blu-ray Discs | TechTree.com
Xbox One Users Report Audio Sync Issues With Blu-ray Discs
Problem restricted to Blu-ray playback in native 24 fps format. No fix available yet.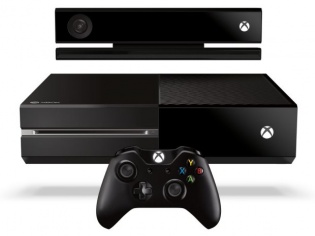 Being a first adopter with a new console isn't fraught without its risks. Fortunately, none of the newly-released consoles have shown any sign of catastrophic Xbox 360-like failures, but it seems the Xbox One may have a minor issue at hand. Apparently, some Xbox One users have reported audio synchronisation issues with Blu-ray movies. This problem is experienced only when Blu-rays are set up to relay video content in the native 24 fps format. The issue can replicated with DVD movies relayed at 24 fps as well.

The Xbox support forums has a rather large thread dedicated to the problem. Like all tech support advice, users have been requested to switch off and switch on their consoles. Interestingly, this method even works in some cases. However, for many others, the only option seems to be switching off the native 24 fps playback feature. This is, of course, unacceptable for many Xbox One owners, because 24 fps Blu-ray playback was a feature available way back in last decade with the PS3. A user in the support thread has even threatened to "buy a certain competitors device", if the problem isn't fixed soon.

In the meantime, the only post from Microsoft rep suggested reinstallation of the Blu-ray app. Unfortunately, the "fix" didn't seem to work for anyone. Surprisingly, Blu-ray video playback isn't a priority for the Xbox One, since it cannot do that out of the box. You have to download an app first for playing Blu-ray content.

From the official responses on the forum post, it seems Microsoft doesn't have a solution at hand. "We will continue to look into this issue and bring to light what we can dig up", wrote one of the Microsoft reps on the forum. Those who spoke with Microsoft's support team received a similar response stating that they are "looking forward to fixing this issue at the soonest possible time".