Government To Play Big Brother With 'Netra'? | TechTree.com
Government To Play Big Brother With 'Netra'?
Gears up for an internet surveillance systems that can scout through tweets, statuses, and even Skype calls.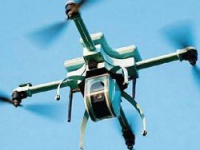 The Americans instituted internet for surveillance, and now, after many decades, India will soon be walking on the same path. Economic Times reports of a new system dubbed as 'Netra', to be in the works, which is the defence ministry's internet spy system. It is said pick up words such as 'attack', 'bomb', 'blast', or 'kill' in a matter of seconds from realms of tweets, status updates, emails, instant messaging transcripts, internet calls, blogs and forums. Hopefully it will ignore Bollywood gossips and virtual cat fights.
The setup will also be able to intercept "dubious voice traffic passing through software such as Skype or Google Talk", the report adds, suggesting that these specifications have been mentioned in "a telecom department note".
The system, which is still in the testing stage is being developed by the Centre for Artificial Intelligence & Robotics (CAIR), which comes under the purview of the Defence Research & Development Organisation (DRDO).
TAGS: Security, Internet, Government