Apple Sues Samsung - Again!
This time around, attempts to ban ten smartphones from selling in Germany.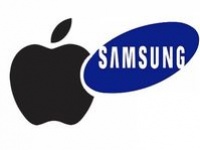 It hasn't been too long since Apple sued Samsung over its GALAXY Tab 10.1N. Even before the dust has settled on that incident, the Cupertino-based company has filed a fresh lawsuit targeting ten smartphones of the Korean manufacturer, including the flagship GALAXY S II. As expected, the latest case is also based around the product design, and Apple now wants to ban sales of Samsung's smartphones in Germany.

Those wondering how the hell ten phones managed to infringe Apple's patents should have a look at Samsung's line-up. There's not much of a design difference between many of its entry-level and high-end smartphones. Therefore, according to my theory, any Samsung device that shares its design with the GALAXY S II is automatically targeted by Apple. Honestly, I've started losing track of these patent wars, but I'll keep you updated on this one as soon as the verdict comes out.


Various Samsung phones, all with a similar design.
TAGS: Mobile Phones, Apple, Samsung, GALAXY, ck