Edge Of Tomorrow: A Sci-Fi Movie To Watch Out For | TechTree.com
Edge Of Tomorrow: A Sci-Fi Movie To Watch Out For
Gamers would better relate to this tale of a soldier caught in a time-loop.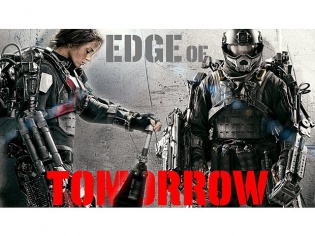 If you like technology, you've got to love the Sci-Fi movies. After Elysium and Gravity though, there's not much happening in this genre this year. Not to worry though, as there are many big projects coming our way come 2014. One of such movies worth keeping an eye on is Edge Of Tomorrow.
This film is based on a Japanese Sci-Fi novel, 'All You Need Is Kill', penned by Hiroshi Sakurazaka. I guess the story would be slightly altered to appeal to the global audience, but the central idea remains the same. It's about Lt. Col. Bill Cage (Tom Cruise) fighting in a war against aliens. What's so special about it, you may ask. Well, the protagonist dies at the beginning, but somehow gets caught in a time-loop. In plain English, Tom Cruise's character dies and then resurrects on his last day in the battle. Now the only way out of this cycle is to change the outcome of the battle. For which he receives guidance from Emily Blunt who has been through a similar situation. After each attempt, Bill Cage becomes a better warrior — something video gamers will understand in no time.
Looking back at Minority Report, there's no doubt that Tom Cruise can act comfortably in Sci-Fi flicks. However, it's the last year's Oblivion that concerns me. While Tom Cruise's performance in that movie was good, the movie turned out to be nothing more than a visual treat with a loose script. I personally, found it to be a poor thematic mash-up of The Moon and The Matrix. Getting back to Edge Of Tomorrow, this movie has been directed by Doug Liman. His work till date can be best described as a mixed bag. The guy can make movies as good as The Bourne Identity, and at the same time torture the audience with something as erratic as Mr. & Mrs. Smith and Jumper. Let's hope that his upcoming movie will be worth the wait when it releases in June. Till then, enjoy the trailer, and I'm sure Tom cruise's exosuit will remind you of Elysium.

TAGS: Science, entertainment