LG Gets Curvy With G Flex And Curved OLED TV Launch in India | TechTree.com
LG Gets Curvy With G Flex And Curved OLED TV Launch in India
Lots of curves ahead for LG.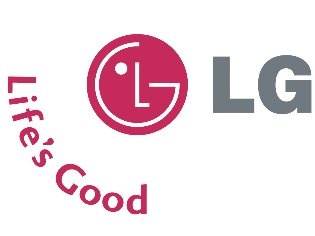 Reminding me of the Indian jeans advert "Dangerous curves ahead", LG has announced its latest "Curved" technology products, the G Flex self-healing smartphone and a 55-inch Curved OLED TV.
Looks like this is the latest fad that companies are selling to consumers, the LG G Flex is like any other smartphone (more like the top-end LG G2) but with a vertical curved design that "Apparently reduces the distance between one's mouth to the mic". Really LG?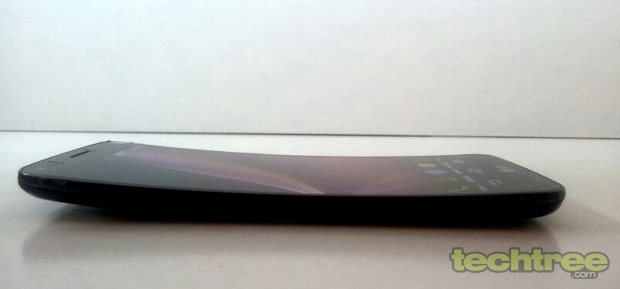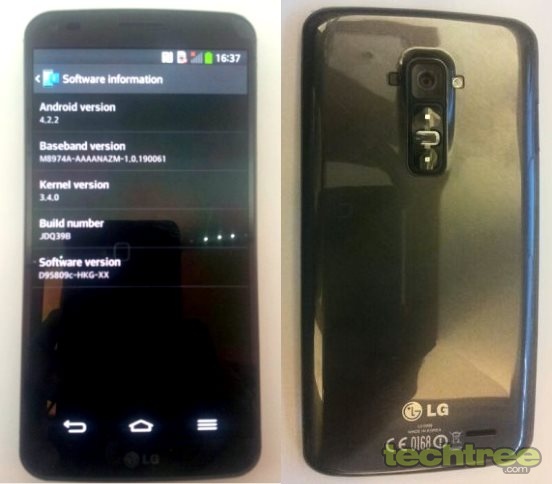 LG G Flex front and back
Other than "3dB" loudness that you get through this design, LG also claims that "the curved design also offers a more reassuring grip and it fits more comfortably in one's back pocket". LOL LG, you haven't met my "Phat" Obese uncles; fitting anything in that space would be a miracle. Besides, for most of us who prefer to put our phones in our front pockets, it might get a bit awkward.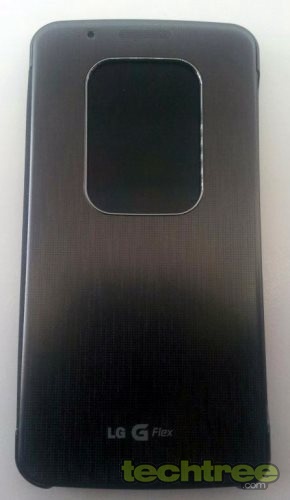 LG G Flex with cover
The G Flex's display in landscape mode is said to offer a cinematic experience. This is one thing that I would love to see for myself before I pass any judgement.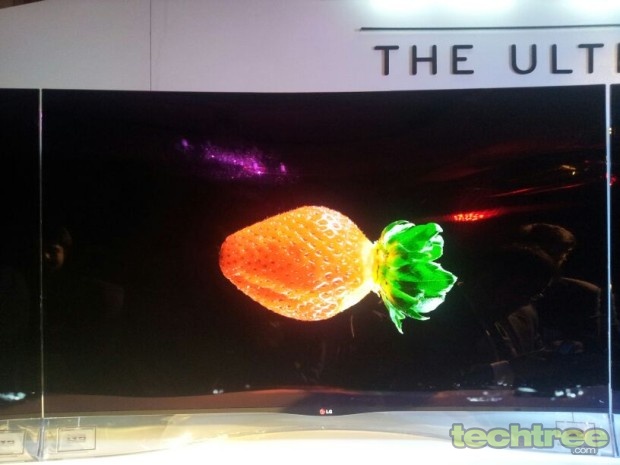 Talking of cinematic experience, let's move on to the LG Curved OLED 55EA9800 TV. Yes, a commercial sample of a 55-inch curved OLED TV for your living room. Till we review it and dejargonise things, these are a few points LG wishes to draw your attention to - "4-colour pixel technology", "Staggering thin design" and "Vivid picture quality… true colours found in nature". All this will of course cost you "only" Rs 999,000, in other words, about Rs 10 Lakhs. No Price has been mentioned for LG G Flex phone, but LG promises to release it in India by Jan end of 2014. Expect the price to be closer to Rs 50,000.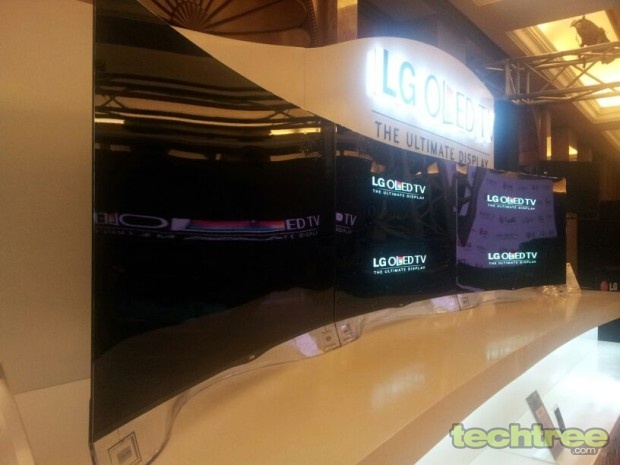 I'm actually very intrigued by the curved tech slapped on TV's. Does it make watching movies a lot more immersive? Technology wise, these enhancements are important as it builds on to making something better but I'm not sure how truly useful these are in real world. Be sure to check out Techtree.com for a deeper look into these claims.
LG G Flex Specifications:
- 6.0 inch screen (720 x 1280 pixels)
- Quad-core 2.26 GHz Krait 400, Adreno 330
- 2 GB RAM, 32 GB internal
- 13 MP, autofocus, LED flash
- Li-Po 3500 mAh battery (Non-removable)
- Weight: 177 g
LG Curved OLED 55EA9800 TV:
- 55 inch OLED display (54.6" diagonal)
- 1920 x 1080p
- Passive 3D enabled
- Smart TV features,
- Wi-fi, NFC, USB
Full specs

TAGS: LG, Mobile Phones, smartphones, TV