ASUS Lets You Pimp Your Graphics Card | TechTree.com
ASUS Lets You Pimp Your Graphics Card
Allows Colour Customization of GeForce and Radeon cards.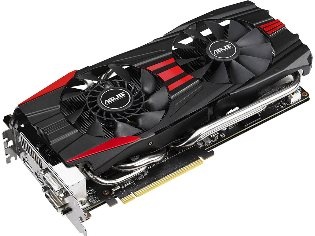 ASUS, known for its innovations in computer space, is now offering colour customisation in its high-end graphics/video cards.
Basically, ASUS debuts this with GeForce GTX 780 Ti DirectCU II graphics card, which already comes with its custom cooling solution. The upcoming card itself comes with a plain black heat sink and is believed to be bundled with red and gold stickers that you customise it with, much like racing stripes.
The same could be applied to the entire line up of top-end cards including the newly-developed ASUS Radeon R9 290X DirectCU II. It isn't clear whether lower-end cards would get the customisable option from ASUS itself anytime soon.
TAGS: ASUS, Graphics Cards