Can We Expect @instagram.com Email Addresses Soon?
Said to facilitate chatting between Instagram users.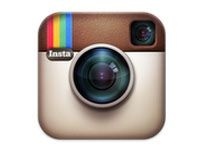 After Facebook, Instagram is reportedly working of offering @instagram.com email IDs for its users. The photo-sharing social media app boasts of 150 million monthly active users, and already offers subscribers to publish videos, and pictures on the site.
TechCrunch reports that while this may be an accidental discovery, using the platform for inter-person chat/email communication cannot be ruled out. Moreover, since Instagram does belong to the Facebook gang, it may not be such a distant reality after all. Standalone apps such as Instachat, InstaMessage, and InstaDM already let you send out direct messages to Instagram contacts.
Whatever be the case, we will find what's in store for true-blue Instagram fans soon.