Broadcom To Challenge MediaTek's Dominance In Budget Smartphone Segment | TechTree.com
Broadcom To Challenge MediaTek's Dominance In Budget Smartphone Segment
The chip-maker has already partnered with XOLO to showcase its hardware.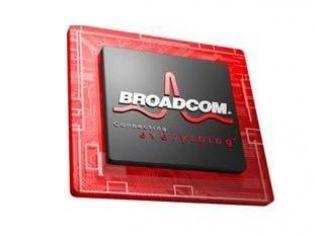 A chipset is one of the most important aspects of a smartphone that dictates the device's performance and stability. The premium chip market is quite crowded, there you have Qualcomm's Snapdragon, NVIDIA Tegra, and Samsung Exynos taking on each other for the supremacy. On the other hand, MediaTek pretty much dominates the budget segment. This could be one of the reasons why Broadcom has chosen to penetrate the lucrative Indian smartphone market with its affordable quad-core SoC. Broadcom has started partnering the Indian smartphone-makers, and XOLO has already announced its Broadcom powered phone, the Q1000 Opus.
So how does Broadcom plan to challenge MediaTek, which has the early mover advantage? Well, according to Broadcom, its BCM23550 quad core HSPA+ processor, BCM4334 connectivity combo chip, and BCM4752 location chip to deliver relatively better performance than most affordable alternatives.
The first differentiator is the Videocore GPU that promises enhanced 3D gaming experience at a budget price. The Broadcom platform achieved a score of 32 fps on the Rightware Basemark Taiji performance-measurement utility, a consumer version of the mobile industry's standard graphics benchmarking product. Moreover, it also supports 1080p video playback.
Compared to the competitors, Broadcom claims to offer smarter location services using multiple data sources such as GPS (US), GLONASS (Russia), and QZSS (Japan) satellite constellations. For indoor or obstructed areas, where satellite signals can be too weak, information from Wi-Fi hot spots is used to refine location results.
In most dual-SIM phones, you don't get notified about a call on a second SIM when the first SIM is on an active call. Broadcom addresses this issue with its Smart On feature, which forwards the call associated with the second SIM to the active SIM, giving users the option of accepting or declining the second call.
If you like mirroring your cellphone screen on LCD or Plasma using Miracast or similar software, Broadcom believes it has an upper hand there too. The chip-maker claims that most budget phones can only stream content at 2.4 GHz. This frequency can interfere with other household devices such as cordless phones, microwave ovens, and even bluetooth accessories. On the other hand, Broadcom chips can operate over 2.4 GHz and 5 GHz simultaneously, which assures minimal interference and in turn glitch-free experience.

Overall, Broadcom seems like a promising player in the budget smartphone market. However, how much of its claims will hold true and whether it will disrupt MediaTek's market, we will soon know.
TAGS: Mobile Phones, processors