Garmin Introduces Navigation Devices With PhotoReal Junction View Feature
The Nuvi 2460 LM And Nuvi 2568 LM can be termed as an expensive way to not get lost.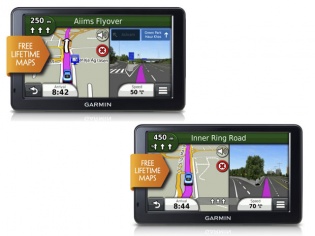 Garmin Corporation added two new products to its lineup — the nüvi 2460 LM and nüvi 2568 LM. Loaded with many features, the new devices will make search easier, thanks to predictive text options. The devices have been powered with new guidance user interface, which helps the user to search destinations with ease. The devices also keep records of locations searched, based on category and create a shortcut list, which enable faster searches and multiple route preferences. Another interesting feature is finding parking lots near the destination.
The guidance system also provides option of multi-routes, shorter distance, or faster time, which lets you choose the best alternative before you go. The device gives you a score for fuel efficiency and you can even check carbon footprint.
But the feature that stands out in these devices is the PhotoReal Junction View. The junction view available in earlier devices had been animated, but these new devices will have actual pictures of the junction and interchanges to make navigation easier for the user.
The two devices are priced at Rs 14,990 and Rs 17,990 respectively.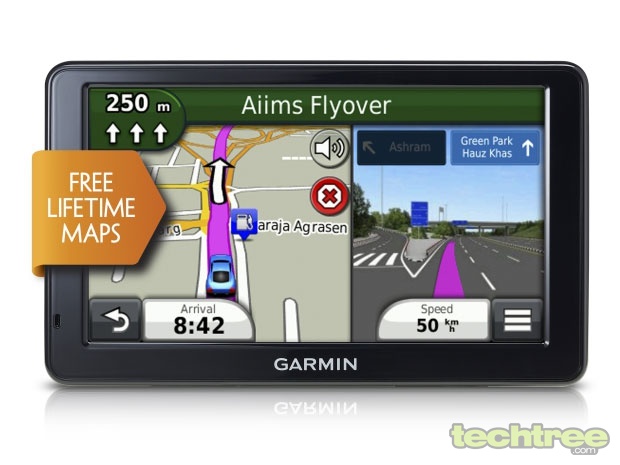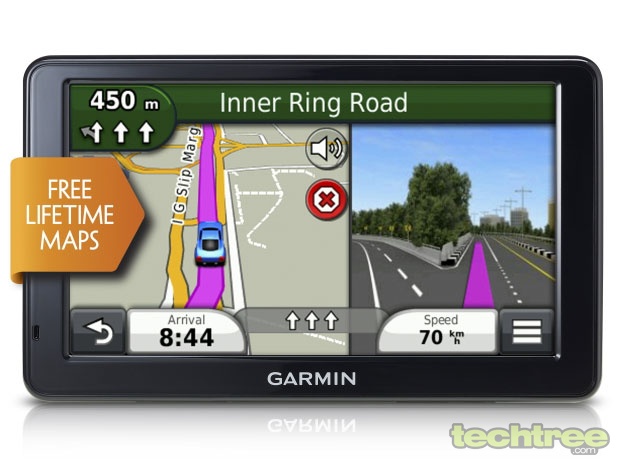 The nüvi 2460 LM and nüvi 2568 LM.