Google's Chrome Experiment Explores The Hobbit | TechTree.com
Google's Chrome Experiment Explores The Hobbit
The wonders of WebGL and HTML5.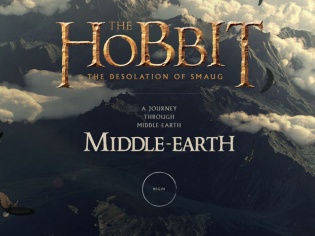 In a bid to promote Peter Jackson's latest upcoming flick The Hobbit: The Desolation of Smaug, which will release in December, the makers have tied up with Google. The latest Google Chrome experiment lets users explore mystical lands from the Middle Earth (as described in JRR Tolkien's fantasy stories). These are locations that appeared in first flick in the series, The Hobbit: An Unexpected Journey, as well as the sequel The Hobbit: The Desolation of Smaug.
You can check out the experimental WebGL/HTML5-enabled interactive site here. Mind you Google Chrome browser is recommended as the website is optimised for it. Read more about the code based details here. You get to explore sites such as the elf city of Rivendell, and Trollshaws, or wait for places such as Halls of Thranduil, Erebor, and Lake-town to open up. The best part is, it works not just on the desktop browsers, but also on smartphones.
In the meantime, you can check out the trailer of the experiment below: