[Price Update] ZOTAC Upgrades Its ZBOX Mini-PCs | TechTree.com
[Price Update] ZOTAC Upgrades Its ZBOX Mini-PCs
Three new models will come with 4th-Gen Intel Core processors.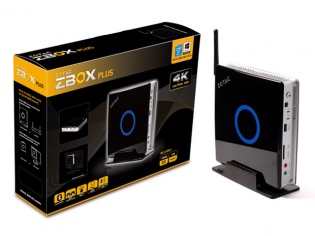 ZOTAC International has upgraded its ZBOX mini-PC lineup — these will now pack in 4th Generation Intel Core technology. The trio of new ZBOXes claim to offer improved CPU performance, and come with integrated graphics. The entry-level ZBOX ID91 comes with an Intel Core i3 4130T, the mainstream ZBOX ID92 features an Intel Core i5 4570T, and the flagship ZBOX IQ01 with sport a quad-core Intel Core i7 4770T.
The ZBOX ID91 also packs in Intel HD Graphics 4400 and delivers a classic ZBOX computing experience with plenty of power and connectivity for everyday computing tasks such as web browsing, office productivity, and image editing. The ZBOX ID92 and IQ01 flaunt Intel HD Graphics 4600 integrated graphics with triple display compatibility via dual-DisplayPort and a single DVI-I outputs for enhanced productivity. When the ZBOX ID92 or IQ01 is combined with the ZOTAC DisplayPort to dual-HDMI adapter, the ZBOXes can drive a single 4K display that requires four independent HDMI inputs via Intel Collage Display technology.
All three 4th-Generation Intel Core ZOTAC ZBOX support Wi-Fi, dual-Gigabit Ethernet, and Bluetooth 4.0.
The ID91 will be available for Rs 27,500, ID92 for Rs 37,000, and the IQ01 for Rs 48,000. Their plus versions will sell for Rs 36,000, Rs 46,500, and Rs 57,000 respectively. All the ZBOXs will come with a 4-year warranty in India.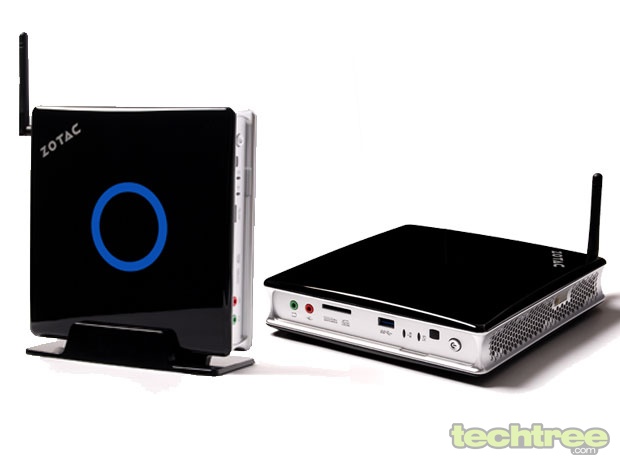 TAGS: PC Peripherals, Accessories