Download - Dhoom 3: The Game (Android, iOS, Windows Phone, BB10, Symbian) | TechTree.com
Download - Dhoom 3: The Game (Android, iOS, Windows Phone, BB10, Symbian)
Step into the shoes of the character played by Aamir Khan in this fast-paced bike racing game.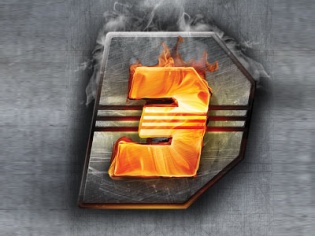 After unveiling the Windows Phone version of the 'Dhoom 3: The Game' last month, the app is now available on iOS and Android repositories too.
In the game, you play as the movie's central character (played by Aamir Khan) racing a superbike through the streets of Chicago, evading the cops (played by Abhishek Bachchan and Uday Chopra). The game is available on iOS, Android, Windows Phone 8, and BlackBerry 10 platforms, as well as on Nokia feature phones. The game has seen over a million downloads in just 20 days on Windows Phone platform itself. Currently the game is pegged at around 1.7 million downloads. And now with Aamir and Katrina launching it on other platforms, including iOS and Android, the game is bound get more popular. Check out the launch images below; followed by the download links.
Publisher: 99Games
Platforms: Android, iOS, Windows Phone, BB10, Symbian
Size: Varies with device
Price: Free
Download URLs: iOS - https://itunes.apple.com/in/app/dhoom-3-the-game/id669921934?mt=8; Android - https://play.google.com/store/apps/details?id=com.ninetyninegames.dhoomthree; Windows Phone - http://www.windowsphone.com/en-in/store/app/dhoom-3-the-game/619bd243-e48d-4b15-9317-07b666f1b18e; BlackBerry 10 - http://appworld.blackberry.com/webstore/content/40545931/?countrycode=IN&lang=en; Symbian - http://store.ovi.com/content/395689
TAGS: Gaming, Apps, Downloads, iOS, Android, BlackBerry, Windows Phone, Symbian, Movies, Culture