Delhi HC Tells FB And Google To Filter Content | TechTree.com
Delhi HC Tells FB And Google To Filter Content
Websites asked to monitor content or be blocked in the country.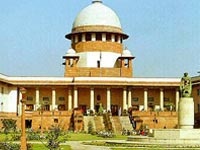 Kapil Sibal seems to have found a new ally in his quest to restrict freedom of speech. The Delhi High Court has issued a warning to Facebook India and Google India that their portals can be "blocked" if they don't come up with means to filter out "objectionable content". Justice Suresh Kait said, "Like China, we will block all such websites", and ordered lawyers representing both the websites to "keep a check and remove offensive and objectionable material".

Former Additional Solicitor General Mukul Rohatgi, who appeared on behalf of Google India said, "No human interference is possible, and moreover, it can't be feasible to check such incidents. Billions of people across the globe, post their articles on the website [sic]. Yes, they may be defamatory, obscene but cannot be checked. The US-based Google Inc is the service provider and not me (Google India) and hence, we are not liable for the action of my holding company. Moreover, it is [a] criminal case where a vicarious liability can be fastened on a company which has no role, whatsoever, in the alleged offence."

Looks like Indian lawmakers are planning to go communist, in the virtual world at least.