Feel Like Splurging? Now Shop Via Flipboard
Most deals seem to be for US-based stores.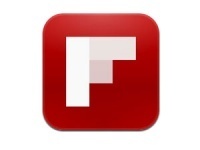 Flipboard finally trying to find its footing in the e-commerce world. Targeting the US holiday season, the brand has put up a Fab.com's holiday brochure, and eBay.com coupled with some interesting stores, which can also be accessed on its website as well.
The latest update for the iOS and Android app now enables companies and individual users generate customised "buying guides" using stores listed online as well as on Flipboard. These guides, as reported by CNET, can then make its way into users' social magazines complete with price tags, product details, and purchase links. The company has already tied up with premium names such as Banana Republic, Fab, eBay, ModCloth, and BirchBox, and is not said to take any cuts in this entire exercise.
While this may not be available anytime soon for local users, online lifestyle and electronics ecomm stores can make the most of opportunities.